What Are Panoramic Dental X-rays?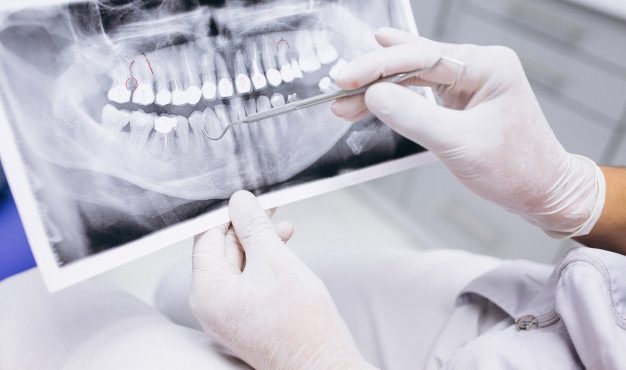 Not really a commonly asked question here at Templestowe Dental Group – but we thought it would be cool just to answer these uncommon and unasked questions!
Panoramic radiology, commonly called panoramic x-ray, formally called orthopantomographic radiograph or shortened to OPG.  It is a two-dimensional, non-invasive dental x-ray examination that allows your dentist to see what's happening below the surface of your mouth. It allows for a great screening view of the state of your oral health, providing an image of your teeth, lower and upper jaws and surrounding tissues. Panoramic dental x-rays are incredibly helpful when planning treatments and procedures such as dental surgery.
What can panoramic dental x-rays detect?
A panoramic dental x-ray can be extremely helpful in cases when there are no visible signs of damage. It can capture the entire mouth in a single flat image, thereby capable of providing valuable information about the maxillary sinuses, tooth positioning, and other bone abnormalities. It can also show areas of decay between teeth, tooth development issues, existence and severity of gum disease, and the proximity of teeth to nerves and sinuses.
What equipment is involved?
A panoramic dental x-ray machine has two sides and will rotate around your head when taking the x-ray. One side is where an x-ray tube is mounted, and the other side is where the x-ray detector is placed. There are chin, forehead and side rests to support the patient's head.
No special preparation is required when taking a panoramic dental x-ray. You will only be asked to remove jewellery from the area being imaged, as well as glasses if you have them. You may also be asked to wear a special apron that helps protect the rest of your body from any radiation exposure that may scatter.
Women should be upfront to their dentist if they're pregnant or are suspecting to be pregnant. Imaging tests such as x-rays are usually not performed during pregnancy to avoid exposing the fetus to radiation.
You will then be asked to stand perfectly still as the x-ray is being imaged and the machine rotates around your head – It usually takes 15-30 seconds. That is pretty much it – real quick and easy!
If you are looking for a trusted dental care centre in Manningham, contact Templestowe Dental Group. Our dentists have also been catering to patients from Doncaster East, Donvale. Warrandyte, Park Orchards and Rosanna. We specialise in dentistry for children and adults alike, and we ensure your comfort before, during and after any procedure. You can rest assured that we will happily assist you!