What To Look For In Dentistry For Children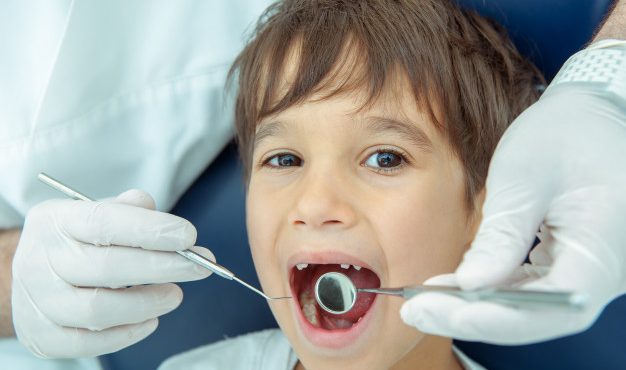 Proper dental care starts in childhood, right from the moment your kid's first tooth erupts. This means regular trips to the dentist to ensure that the children are set for life-long oral health. At Templestowe Dental Group we believe that dentistry for children involves more than just checkups and cleans. It means educating your kids about proper oral hygiene, instructing them on the right way to brush and floss their teeth, eating the rights foods and taking steps to protect their teeth and smile.
At Templestowe Dental Group we want to make your child's dental visits as pleasant as possible for your child. We hope to encourage your child to be confident, enthusiastic and inspired about their healthy teeth and dental visits.
So what exactly do we do differently when it comes to dentistry for children?
1. We have a welcoming vibe and atmosphere
Dental appointments can be intimidating even for adults, even more so for children. We provide a warm and friendly welcome the moment you walk through our doors. Our waiting room has a kid's corner where they keep occupied.
Sometimes before booking an appointment, arrange for an initial meet-n-greet' 'so your child can come and see our clinic and meet the team prior to their appointment. Our team can give your child a tour of our clinic so they familiarize and get fascinated by all things dental.
2. Detailed dental care information
Kids' mouths aren't just all baby teeth. With all our examinations we thoroughly and comprehensively check and discuss with you the parent and your child about all their dental issues. We listen and answer any concerns you or your child may have to ensure that everyone fully understands the situation and any procedures that may be performed. We discuss in detail about your child's teeth, gums, growth and development and any possible issues and preventive measures here and at home to ensure your child has a happy and healthy mouth!
3. Patient and kind
When dealing with kids we know that kindness and patience is key. We know that it can be daunting for your children to visit the dentist (for the parents too sometimes!). We endeavour in creating a positive and encouraging environment for your child. We explain everything that we are doing step by step and take time to ensure that they are comfortable throughout the whole time here. We encourage them to get involved in their appointment and empower them to be confident dental patients!
4. Fun and positive!
We all have a really fun and positive attitude! It also helps that some of our dentists are just big kids themselves! We do get excited and we encourage that your child also gets excited about keeping their mouth healthy and smile bright! We like to think we have a sense of humour as well – but you guys be the judge!
If you are looking for qualified practitioners of dentistry for children, contact Templestowe Dental Group. Our dentists have also been catering to patients from Doncaster East, Donvale. Warrandyte, Park Orchards and Rosanna. We ensure comfort for our patients before, during and after any procedure. Whether you require a simple cleaning or dental filling, our team of dentists will be more than happy to assist you.